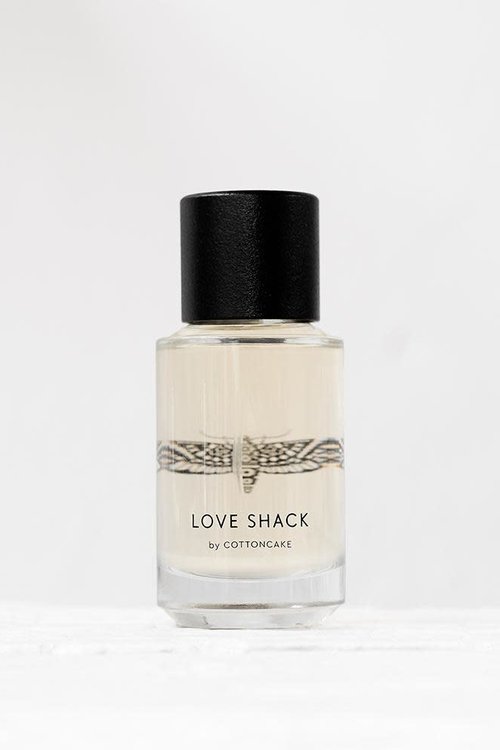 Love Shack Parfum 50 ML
Wonderful perfume by CottonCake.
Love Shack Parfum 50 ML
Far away, deep within dark green woods, lies a little Love Shack. Crackling campfires, big boyfriend sweaters, red wine and rosy cheeks underneath a starry sky. This fragrance is wild, for the untamed wanderers and adventurers. 'Captain Fantastic' meets 'Into the Wild' through a comforting base of cedar wood and vetiver roots. With a heart of aged leather, completed by soft top notes of sensual dew rose and patchouli leaves.