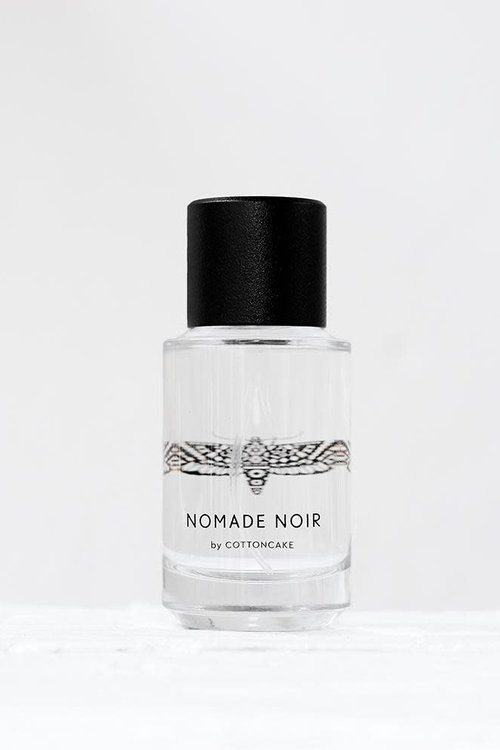 Nomade Noir Parfum 50 ML
Wonderful perfume by CottonCake.
Nomade Noir Parfum 50 ML
A seductive version of the 1001 nights stories. Dry heat, dark skies and forbidden desires against the décor of the endless Arabian night. It's for those of us who love to feel beautiful and are stagey enough to appreciate a bit of drama in life.
The complexity arises from a decadent base of traditional incense and sacred wood, tempered by a heart of soft Arabian jasmine, and sweetened by top notes of amber and powdery musk.